Firefighter Careers in St. Albans, WV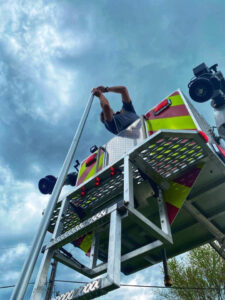 Careers Opportunities at the St. Albans Fire Department
The St. Albans Fire Department is looking for new members!   We are a team of dedicated individuals who work together to protect people and property from fires, other emergencies, enforcing fire safety codes, investigating fires and more.  You can feel proud knowing that you are playing such an important role in the community.
Download the form below to apply for a position with the St. Albans Fire Department!

We are not currently testing for probationary firefighters, however, feel free to download and submit an employment application to be on file.